AVGAS – 100 LL
$5.99 gallon – Full Service
$5.89 gallon – Self Serve
JET FUEL – WITH PRIST
$4.95 gallon – Full Service 
$4.85 gallon – Self Service
CONTRACT FUEL AVAILABLE
GPU Available
WiFi Available
Private lounge with television, recliners, sofa, desk, and shower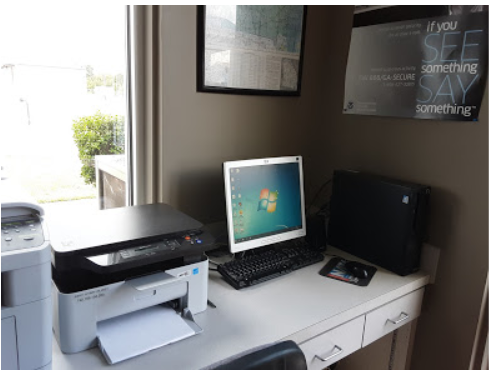 Flight Planning Room with access to weather. It also has a telephone, desk, computer, printer, and a table large enough to spread out a sectional.
Conference Room Available – Open to the Public – Call ahead to reserve 912-764-9083
Snack Machines
Drink Machines
Microwave
Kitchen available
Coffee
Ice
Water
some local restaurants will deliver
several restaurants nearby
Rental Cars available –
Contact the local vendors for reservations
Enterprise 912-489-4343
Service is available after hours.
A call-out fee of $75 for the first hour and $50 for each additional hour, for each lineman requested, will apply.
Just give us a call at 912-764-9083 to arrange for an after-hours callout.