SKYDIVE AT THE JUMPING PLACE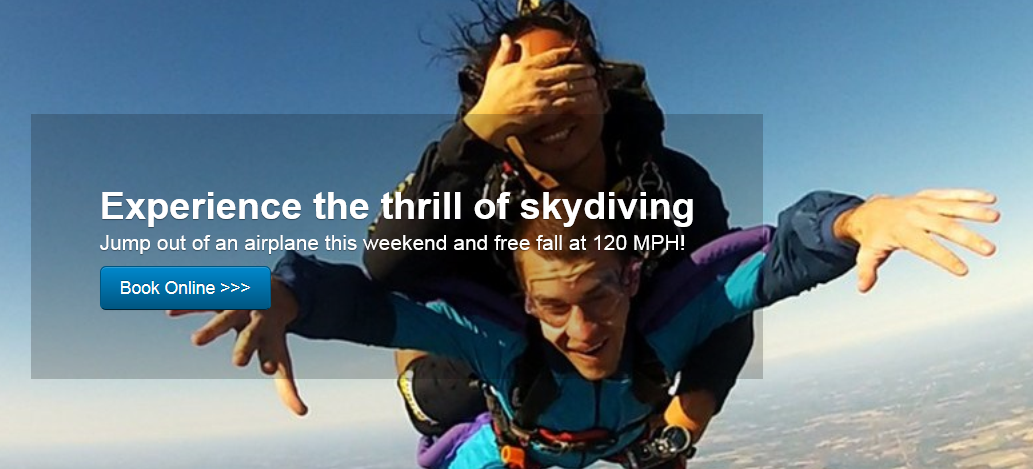 Are you looking for some excitement? Come to The Jumping Place at the Statesboro-Bulloch County Airport. Whether it's your first Skydive or your 20th, Tandem Skydiving offers you an enjoyable skydiving experience without the time requirement of AFF solo skydiving.
The creation of Tandem skydiving in the 1980s revolutionized the sport of skydiving and allows a lot of the general population to experience the thrill of a lifetime.
The Jumping Place Skydiving Center offers monthly specials for groups, military and students interested in embarking on throwing themselves of an airplane at 120 MPH! Tandem Skydiving allows you to fly like a bird with the comfort of being attached to an experienced skydiver that is USPA certified to train you to skydive.